27 Food Bloggers Share Their Favorite Kitchen Appliances
Kitchen appliances are essential for any person that enjoys cooking healthy food. With so many options is difficult to choose the best items.
That's why we hired Minuca Elena to reach out to 27 food bloggers and asked them:
What are your top three favorite kitchen appliances for healthy cooking?
We received a variety of answers recommending the best products and also giving ideas about what dishes and drinks you can prepare with them. Keep reading to find out what these are.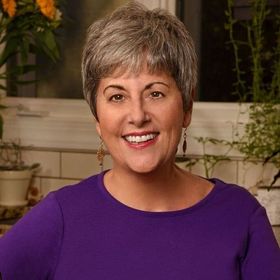 When outfitting your kitchen, start with what works best with your budget. If you're setting up the house for the first time or living paycheck to paycheck, you can still make delicious food with just a few inexpensive kitchen appliances.
I'm assuming you're starting with a good stainless-steel pot, a sauté pan and a good sharp knife. But if you haven't collected these necessities yet, do start with these three pieces. The Oxo Knives are inexpensive and pretty decent for the start-up cook.
If your kitchen is already stocked with these items, let me share my favorite appliances that are still quite affordable.
1. Microplane grater
It's my favorite because it's much easier to use than the old-fashioned box graters, and it's perfect for fresh ginger—which makes many dishes more delicious and more important, easier to digest.
From vegetables to legumes, from soups to salads and sides, fresh ginger will give your dish a spike of flavor while igniting your digestive enzymes so they can get to work! I also love having a citrus press for adding fresh lime to an easy homemade salad dressing or for adding another layer of flavor to many vegetable and legume dishes.
2. Immersion blender
This is another treasured tool that I use at least once a week. These hand-held devices are perfect for smoothies and to purée soup while it's still in the pot. That way, you don't have to move the hot liquid to a plastic blender container (bad for your health and more trouble too).
Each of these kitchen tools can be purchased for $20 or less, and you'll love how they increase your cooking efficiency.
3. Vitamix blender
Now, if you have a bigger budget, I'd add some bigger-ticket items to my list of favorites! Splurge on a Vitamix if you can. This professional quality blender is unequaled—not just for smoothies but also for making fresh nut milks, grinding gluten-free grains, and so many other uses.
Instant Pots are all the rage, and if you don't already own a pressure cooker, these multi-use cookers are especially handy when cooking dry legumes—also much healthier than eating from a can!
Although standard pressure cookers are out of vogue, they will cut your cooking time in half (when compared to a regular pot). If you're a vegetarian or vegan cook, one of these will be a great investment since fresh legumes are an essential protein for people who avoid meat.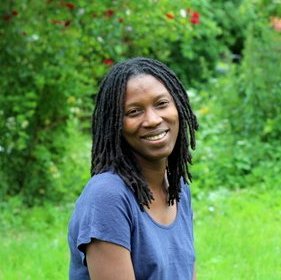 1. Air Fryer
My air fryer is my go to when I want a delicious dish without any of the guilt – I have made so many dishes that little bit healthier by making them in my air fryer instead of another appliance.
2. Instant Pot
I often opt for my Instant Pot as it is a great device for cooking healthy family meals quickly. As a busy working mum, I need something that can help me cook healthy delicious dinners in half the time and my Instant Pot does just that.
3. Slow cooker
Finally, I choose my slow cooker. I use this one a little less than the above two but if I don't need a delicious home cooked meal until later on that day, I'll often use my slow cooker to cook healthy meals all day, ready for when everyone gets home.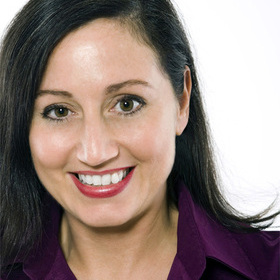 1. Blender
I adore using a high-power blender for healthy cooking. I use a Njna blender at home and a VitaMix professional blender when I teach at the Institute of Culinary Education. It's ideal for pureeing healthy soups to make them seem extra creamy without actually adding cream—and for whipping up velvety hummus to help boost plant protein intake.
2. Grill pan
My other two favorites are actually more gadgets than appliances: Lodge cast iron grill pan and a Microplane zester/grater.
I use the grill pan regularly for quickly preparing seasonal veggies anytime.
3. Zester/Grater
And I use the zester/grater for zesting any citrus fruit before use; the zest becomes bonus flavoring for nutritious dishes.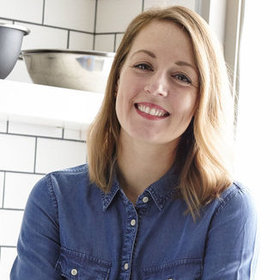 1. Food Processor
Perfect for making quick sauces, salsas, and dressings or chopping up dried fruit & nuts to make homemade energy bars, I keep my on the countertop for easy access.
2. Electric Pressure Cooker
While an electric pressure cooker can certainly bring down the cooking time for foods like stews, I love using it for meal prep for things like rice or beans as it doesn't require me to keep an eye on it and frees up space on my stove.
3. High-Quality Toaster Oven
Sometimes when I just need to prepare a small batch of roasted vegetables, turning the big oven on seems more like a chore so having a smaller toaster oven do the job is super helpful.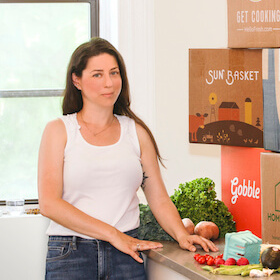 I believe that healthy eating comes down to two main things – best quality products and easy meal preparations! If it's too hard, it just won't happen, and we will go to the easiest solution available- in many cases, the less Healy one.
This is where great appliances can come very handy. For me, these are the three 'must have' kitchen appliances for healthy eating
1. Berville smart oven
It's small but super handy for day to day cooking, and what I love most about it is the air fry function. To be honest, anything I tried cooking on the air fry function – veggies, chicken, fish, you name it – came out delicious, tender inside and crispy outside. it requires no oil! Healthy cooking at its best.
2. Ninja blender
There is nothing healthier than starting your day with a good fresh smoothie, and with my friend Ninja on the countertop, it's so easy. You can put whatever you want, blend it for 60 seconds, and it's ready. The Ninja is super strong and can blend everything – apples, celery, frozen fruits, and even ice cubes!
3. Crock pot slow cooker
I love slow cooked meals – it's very easy to prepare. You just put inside whatever protein, veggies and herbs you love and let it cook together for a few hours. The end result is tender and delicious, and it requires no oil, so the meals are lean and healthy.
My top favorites to cook in it are honey garlic chicken casserole and Mexican style casserole with beans and chicken. Yummy!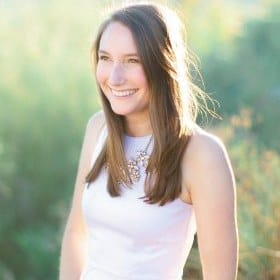 1. Slow Cooker
Slow cookers are awesome for easy, at home meals and are great for cooking without the need for oil. They are perfect for quick and easy 'throw everything in the slow cooker' kind of meals, which same you from mealtime stress and the urge to eat out when you don't feel like cooking a big meal from scratch. They are super easy to use and always make tasty meals.
2. Air Fryer
This awesome machine helps you keep your food crispy, without the deep fryer! This kitchen appliance is perfect for someone who still needs that crunch when eating potatoes or breaded chicken, without the oil or extra calories. Fried food without calories or fat? Yes, please!
3. Sous Vide
This kitchen gadget is a little intimidating but once you start using it, you will absolutely love it! The sous vide allows you to really bump up the flavor without the need for unhealthy sauces or oils.
When you vacuum seal and slow cook your food in a water bath, the flavors and seasoning intensify and concentrate as your food slowly tenderizes. Sous vide food lets the true, whole ingredients shine without the need for butter, too much salt, or cream.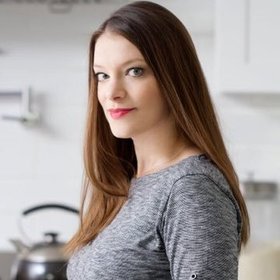 1. Instant Pot
I'm clearly not alone in my love and devotion to my instant pot because everyone I know has at least one instant pot and there are recipes all over Pinterest. It's made slow cooking and batch cooking a breeze!
I used to simmer bone broth on the stove for a full day and now I can do it in an hour in the instant pot. It definitely frees up a lot of my time so I'm not tethered to the kitchen and give me time to do more important things – like nap.
2. Immersion blender
Have you ever stared at your boiling pot of soup on the stove and wondered how you were going to get all of it into the blender without making a mess and ending up with third-degree burns? Yeah, me too.
With an immersion blender, you don't need to worry about it. You put the stick blender into the pot and blend it all in the pot. That means fewer dishes, less mess and hopefully fewer ER visits.
My beloved Kitchenaid immersion blender finally died after a joyful 8 years together. I bought it for $15 back then and worked right up to the day it started smoking. I just bought my second KitchenAid immersion blender and have high hopes that this one last just as long.
3. High-speed blender
If you like smoothies, they are essential but they are good for much more. I make nomato sauce, salad dressings (Pumpkin Maple Vinaigrette or Homemade Italian Dressing), soup (Carrot Ginger Soup), applesauce, and more! The brand I use, Vitamix, is a little pricy but worth it. I've had mine for years.
It's lasted twice as long as any other blender I've used previously and it's still going. If you're willing to invest in this product, you won't be sorry. In fact, I think if I totaled up all the other blenders I purchased it would probably be more than the Vitamix.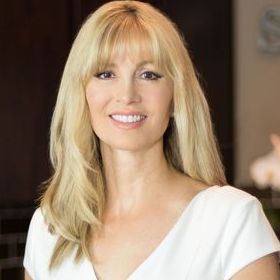 There are only three appliances that have earned a place on my countertop because I use them daily for healthy plant-based cooking:
1. NutriBullet
I start every day with a smoothie and the NutriBullet makes it easy to prepare and consume all in one container. It blends my Funky Monkey Smoothie in seconds – almond milk, a spoonful of chunky peanut butter, a frozen banana and two tablespoons of cacao nibs.
With a twist of the mixing container, the Bullet smoothie maker blends it into a cold, nutritious smoothie in seconds and provides a screw-on handle for the container so you can sip it on your commute. The cleanup is easy – dishwashing liquid and water.
My only issue is, I've already broken three of them from overuse. This is not a gadget that will end up in the under-cabinet land of misfit appliances.
2. VitaMix Blender
This blender can take a beating and it does regularly in my kitchen. I paid about $500 for it more than ten years ago and use it for everything from soups to sauces, smoothies, and vegan "ice cream".
I used this blender so much while I was in cooking school that one day it started smoking. I had already owned it for five years, so I thought it was time to trash it and get a new one but I wrote to VitaMix and they asked me to send the base to them.
I did and within two days they fixed it and sent it back in perfect working condition. This company stands behind its products, and now, so do I.
3. Ninja Air Fryer
I bought this reluctantly not sure if it would live up to the hype – it does. This gadget will turn anyone into a tofu lover. I marinate cubes of tofu on soy sauce, a little maple syrup, and rice wine vinegar for about ten minutes.
Then I sprinkle the cubes with organic corn starch to lightly coat. After about 12 minutes at 375 degrees, they come out crispy and delicious. Add them to salads or soups or just eat them plain for a healthy snack. It's also great for tempeh, and oil-free sweet potato fries.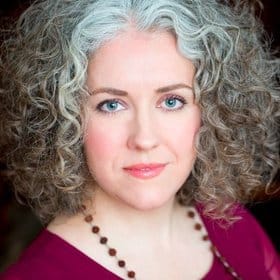 Here are my top 3 favorite kitchen appliances, and why I love them. Pre-packaged foods are increasingly bad for you, due to all of the preservatives, salt and added sugars many foods have, and it's particularly bad with things like salad dressings, pasta sauce, and soup.
Really, you don't need all that extra salt sugar or salt that give the food longer shelf life. Foods can be healthier when you make them yourself, and also have the flavor profile that fits your exact preference. And guess what: making lots of kitchen staples can take less than 5 minutes.
The average person spends an hour or more a day on social media, so why not take 5 minutes a day to make some new foods you'll love that will improve your wellbeing?
1. Cuisinart Mini-Prep
I have a Cuisinart Mini-Prep, and this thing is a God-send. I love making super healthy super-food desserts, and this thing can make a mean chocolate avocado mousse! Or fresh salsa. Or pasta sauce. I love it because it's multi-functional, quick to clean and works well.
It gives me the ability to make super healthy choices with my food, and makes it easy to do. Let's face it. Ease of use and time commitment are the two biggest barriers to staying healthy, and this little device that takes up practically no shelf space get's rid of every excuse in the book.
2. NutriBullet Blender
I have a NutriBullet and I love it. Let's face it. We eat salad because we want to be healthy and in good shape, but you could easily be sabotaging your health success with your store-bought salad dressing due to the extra sugars and preservatives. Why do you even need all that sugar in a balsamic vinaigrette? You don't, so make it yourself.
I also love the NutriBullet for making homemade almond and cashew milk. After you soak the nuts overnight, making the actual milk takes less than 5 minutes. The NutriBullet does a great job pulverizing the nuts quickly and making a smooth even consistency.
The beauty in making these yourself is that you can get the milk to the exact consistency you enjoy – whether that's thick and creamy, or low-calorie and pulp filtered, you get the right food for you.
3. Ellie's Best Bigger Better Nut Milk Bag
This may not technically be an appliance, but it is a kitchen miracle that I would not live without! I use mine *literally* every day, in tandem with my NutriBullet blender. This handy bag makes having an expensive juicer pretty much unnecessary. I
use it for celery juice (blend up celery and water, then use this bag to filter the pulp) and for my custom home-made nut milk. It's super easy to clean, doesn't get smelly like some of the cloth nut-milk bags do, and it holds a large volume for ease of use. It folds up and is easy to store (unlike a juicer) and costs under $15 (how much did your juicer cost? 1k?).
If you're new to making juices or nut milk I really recommend this as a way to start before investing in an expensive juicer. You'll likely find it works great and you don't need anything else and the low price point makes it accessible to anyone.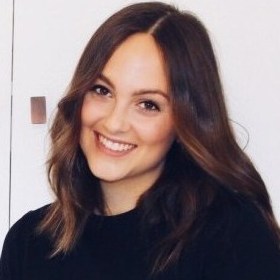 As a food blogger, three important kitchen items for healthy cooking for me are a high-speed blender, a food processor, and an electronic mixers or even better, a stand mixer.
1. High-speed blender
I use a Vitamix – is something I use almost daily for smoothies packed with nourishing ingredients. I also love it for creamy, purée-type soups (my favorite in the fall and winter).
The reason that I rely on a high-speed blender is that it makes a difference in terms of liquid consistency. For example, there's never any little pieces of spinach or blueberries in my smoothies – the worst.
2. Food processor
This is essential for so many different recipes on my site. From healthy chocolate avocado truffles, my vegan cheesecake crust, and sauces like pesto and cilantro avocado crema, I rely heavily on this appliance.
3. Stand Mixer
Finally, my food blog is full of "healthier" baked goods like muffins, cookies and quick breads so for these, my Kitchen-Aid stand mixer is key. It saves me time and energy (mixing by hand is hard!) on recipe-testing days and not to mention it looks pretty gorgeous on my countertop.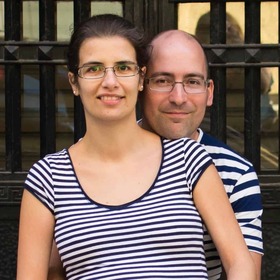 We advocate for healthy living by eating plant-based and gluten-free. The foundation stone of healthy cooking is homemade meals made from scratch. Therefore, our 3 favorite kitchen appliances are all serving the purpose of making home cooking quick and enjoyable.
1. Food processor
You can do almost anything with it. We make dips, spreads, sauces, salad dressings, but we also make veggie burgers, pie or cake dough. Not to mention we shred, chop and cut vegetables for salads, soups or stews. We use it to make healthy nut butter as well.
2. Blender
We use it to make healthy smoothies, refreshing juices or wholesome nut milks quick and easy every day.
3. Hand blender
In our opinion, this is an ideal mix of a food processor and a blender. It is not for everything and for everybody, but it comes pretty handy in a lot of cases when you would like to make a small batch and the food processor or a blender is just too big for the task.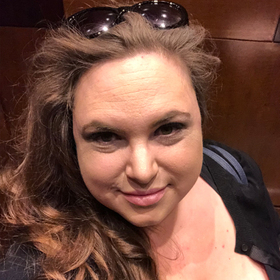 My three go-go kitchen appliances for healthy cooking are:
1. Meat Thermometer
By far, my most treasured kitchen possession is my meat thermometer. Yes, I am a food safety geek, and it tells me whether or not my food is properly cooked right away.
A meat thermometer can help you make sure you are cooking your meats to their correct cooking temperatures, to kill off harmful bacteria like E. coli, Salmonella, and Campylobacter. Every chef should have one in their kitchen.
2. Single Serve Blender
Healthy breakfasts for me are usually smoothies. But I don't want leftovers. So, the single serve blender is perfect. Just put in the ingredients, blend, pop it off the base, and I'm on my way.
3. Kitchen Aid Mixer
I use this baby for everything. Making falafels? It blends perfectly. Making your own bread? There's a mixing handle for that. Want to make your own pasta or ground meat or sorbet? There're attachments for that! There's even a spiralizer. You can literally use it for almost anything!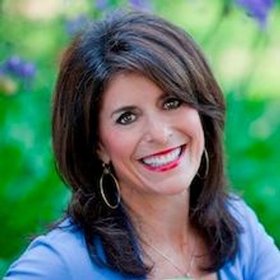 1. Microplane Zester/Grater
I love microplane grater as it is multifunctional from grating cheese, garlic or zest. If a recipe calls for zest, especially citrus zest, I never leave it out because fresh rind adds another level of amazing fresh flavor to foods! Grate lemon rind into pasta to add zing or grate into lemon bread to enhance flavor to really make it pop.
2. Hand Held Immersion Blender
Add a handheld Immersion Blender to your kitchen – can be used for about anything from smoothies to purée soups. Easy to use as you can put directly into your pot or bowl and easy cleanup, this is a great time saver and plus you have fewer dishes to wash!
3. Nonstick Cookware
I love nonstick cookware because it cuts down on the amount of oil added to a recipe. It is important to use a good quality nonstick cookware to cook food with less fat, plus it cleans super easily. Food doesn't stick when washing dishes is a great bonus!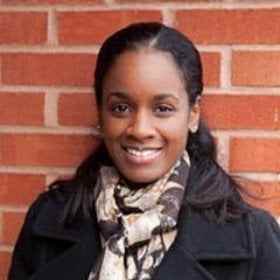 I have many kitchen appliances I rely on every day but the three that I turn to the most when I want to make something on the healthier side are as follows:
1. High-Speed Blender
I saved up and bought myself a Vitamix a few years ago and I have made so many healthy recipes in that machine, it's hard to keep track! My favorite things to make are smoothies, nut-based sauces for pasta, and even vegan nut-based cheesecakes! The Vitamix blends all the ingredients until they are smooth and creamy, no matter how tough they may be.
2. Instant Pot
This is another appliance I use several times a week. Many healthy recipes can be found online and in cookbooks dedicated to Instant Pot recipes, both healthy and on the indulgent side. I like to stick to healthier recipes, like soups and stews.
3. Food Processor
I like to make a kitchen staple in my food processor to save money. My favorite things to make is peanut butter and almond butter. When I make it myself, I know exactly what is going into them and to me, that makes it healthier (and cheaper!).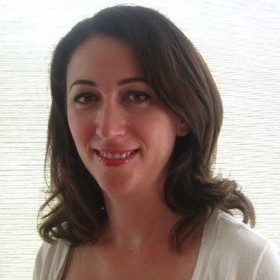 The best three kitchen appliances to help one cook & eat healthy food are as follows:
1. Small electric food chopper
These are inexpensive, easier to use & clean than food processors and last a long time. I will use this appliance several times during the process of cooking a meal. I don't need to change blades or program anything difficult.
Today, for example, I cooked stuffed eggplants. I first chopped onions in the electrical food chopper. Then I chopped parsley.
Lastly, I crushed and liquified tomatoes in it since I prefer using fresh tomatoes instead of tomato paste. This appliance helps me feed my family more vegetables and keep close to my Mediterranean roots since we do use lots and lots of vegetables, but who has the time to chop all of them by hand.
2. Toaster Oven
Yes, I love to bake and use regular size oven but I have a preference for a toaster oven. Back in my college days, it was a lifesaver because I could bake small casseroles even though I didn't have a real oven.
But now that I have a big family and I love to host, sometimes it's difficult to bake everything in the regular oven. I don't have a lot of time available between blogging, household, and 2 kids.
Often I would roast lots of vegetables in the toaster oven and use them as sides to the main meal. I also replace a lot of fried food with roasted food and toaster oven is perfect for that.
3. Ice-cream maker
Yes, I know, it doesn't sound as healthy food can be made in it!! But if you knew my kids you know what I mean. We live in Miami, Florida. It's hot & humid from April till October. We get out of school or afternoon activities and my kids want ice-cream. The amount of sugar in those boxes & cones is insane!!!
So I started making my own ice-cream. No sugar, just seasonal fruits, and almond milk or coconut milk, sometimes real milk. It makes me feel so much better not loading them in sugar & colorants.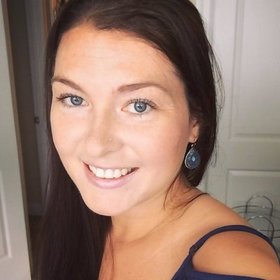 My 3 favorite kitchen appliances for healthy cooking are:
1. Blender for smoothies
2. Immersion blender for soups
3. Juicer
I've been drinking celery juice for a few months and have so much more energy on days I start my morning with a big glass of it straight from the juicer.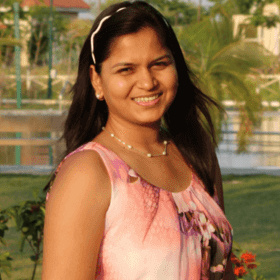 It's time you stopped wringing your hands when you starting thinking about healthy cooking. There are plenty of kitchen appliances that help do the task for you. Here are three of them:
1. Air Fryer
This one is a good pick if you have a family that loves its friend food (who doesn't). This appliance circulates hot air around foods such as meat, potato chips etc. to make the exterior crunchy and crispy, the same texture that is produced when you deep fry food.
But this doesn't mean that you don't use oil when you are air frying; you must use a tablespoon of oil to produce the same results as when you deep fry food. So, yes, the result is fried food, but healthier fried food that has a far lower content of fat and calories.
2. Sandwich Grill
In the mood for some grilled sandwich? Why not use the sandwich grill to make fresh grilled sandwiches with some healthy fillings. What's more, there are sandwich grills out there that double up as appliances that help you grill vegetables and meat.
3. Electric Steamer
One of the most commonly used healthy kitchen appliances out there, as the name suggests, this simple yet innovative kitchen appliance helps you cook rice, steam vegetables, etc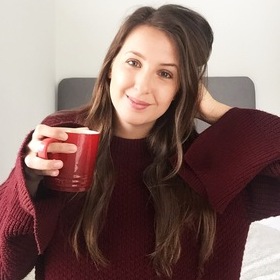 1. NutriBullet
I couldn't get by without my NutriBullet. I use it for making huge fresh smoothies made with frozen banana, berries, almond milk, ice, and protein powder to keep me full all mornings and use it for savory meals to make my favorite Baba Ganoush dip or for whizzing up a homemade sauce.
If I had to recommend one appliance to anyone for easy, healthy cooking, it would definitely be my NutriBullet!
2. Iron Skillet
My next favorite kitchen appliance is my cast iron skillet. Skillets are extremely versatile, as you can cook over the hob and also place the skillet under the grill or in the oven if you need to.
They're non-stick, so you need minimal oil for healthier cooking, and will last for years and years if you look after them right!
3. Steamer
Finally, I love to use a steamer for healthy cooking. Simply place the steamer basket over boiling water to cook your vegetables to total perfection.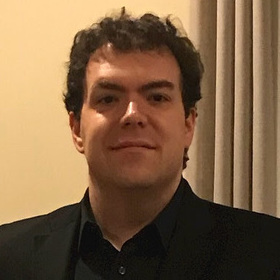 1. Instant Pot
As a pressure cooker, an Instant Pot is not only a time saver, it's another great way to convert healthy proteins and lean meats into weeknight favorites (think 30 minutes shredded chipotle chicken thighs).
2. Broiler
A great way to get that pan-fried crunch is to finish foods under a hot broiler. The high direct heat helps give a post cook sear on anything from pork chops to Brussel sprouts!
3. Immersion Blender
I love my immersion blender because it allows me to make things from healthy soups to vegan creamy dressings and everything in between!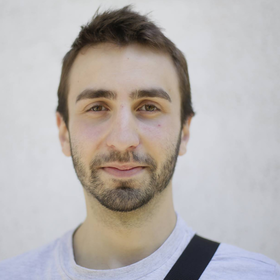 My favorite kitchen appliances are:
1. Herb savers
These lovely containers can help you preserve various herbs for up to three weeks. This means you can comfortably use ingredients to the fullest that previously went to the trash.
2. Portable pizza ovens
If you love pizza on demand, then all you need is pizza dough, tomato sauce, roasted garlic, basil, cheese and wrap up a margarita under 30 minutes.
3. Salad spinner
Simple to use and maintain. Having a gadget like this saves you tons of time thus making salad preparation super fast.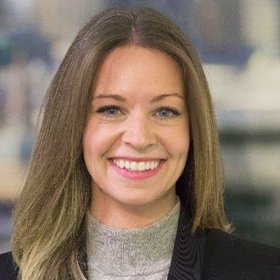 My top 3 favorite kitchen appliances for healthy cooking would have to be:
Instant Pot
Air Fryer
Spiralizer
These appliances are a godsend on most days and make whipping up a meal, or a side dish that much easier.
1. The Instant Pot
It is a seven-in-one multi-cooker that gets me through a busy day. With a variety of functions that include a rice cooker, slow cooker, steamer, pressure cooker and more, this nifty appliance can speed up cooking processes. It also retains more nutrients than other cooking methods due to how quickly it can cook food.
2. Air Fryer
Now, I know fried food isn't healthy but an air fryer allows you to get your fried food fix with less fat, calories and those questionable compounds. My kids especially love it as they get their 'junk' treat in a healthier way. It can take a little bit of experimenting to find out what works the best but you do get the hang of it and it is worth it.
3. Spiralizer
This is great to get the kids to eat more veggies, zucchini and squash noodles have become one of their favorite things to eat! A spiralizer allows you to create a pasta replacement from vegetables so you don't end up in a food coma!
You don't just have to use it for noodle though, it is great for creating salads, coleslaws, etc. It is great for getting the kids in the kitchen and helping out as well.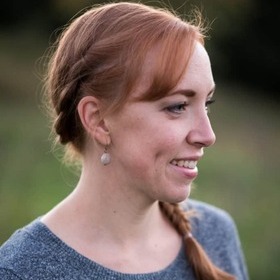 My top three favorite kitchen appliances for healthy cooking:
1. Food processor for making energy balls, shredding veggies, and making homemade nut butter
2. Instant Pot – for cooking rice, sweet potatoes, making soup, and getting a homemade dinner on the table fast
3. Stand mixer – this allows me to easily make homemade bread and pizza dough where I can control the ingredients without too much elbow grease.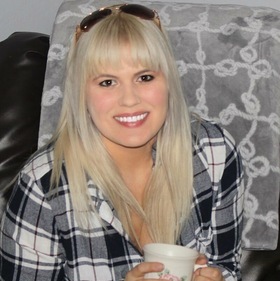 1. Ninja Foodi
It's a 3-in-1 machine that has an air fryer, pressure cooker, and dehydrator all in one! You can't ask for a better kitchen appliance when you're trying to eat healthy.
If you want to quickly brown your meat and then pressure cook it so you can feed your family quickly because you have a busy life, then this is the perfect appliance! Fresh beans take only 30 minutes to cook! If you want to steam some vegetables while you cook your meat, you can do that too. It's just so versatile when you are trying to eat healthier!
2. Ninja Blender
The next kitchen appliance that I love is my Ninja Blender with the Food Processor attachment. I've had this for years and use it all the time to make fresh smoothies, chop my vegetables, and even make fresh salsa!
3. KitchenAid Mixer
No kitchen would be complete without a KitchenAid Mixer! I dreamed for years of getting this appliance and once I finally got it, I use it all the time. I love the attachments that go with it too! I use the cheese grater to shred cheese and vegetables! Think Zoodles!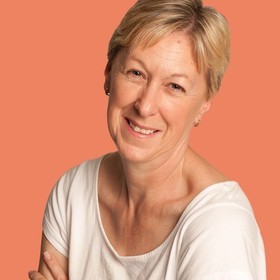 My top three favorite appliances that I use to prepare and cook healthy meals are:
1. My NutriBullet
I use it just about every day to make smoothies and smoothie bowls. It's also perfect for grinding oats into flour for baking, and homemade breadcrumbs.
2. My pressure cooker
It's been a game changer. I don't wait around to time eggs or worry about pots boiling over on the stovetop anymore. I also love that I can throw in a handful of ingredients, set the timer, and come back to a flavor-filled nutritious dinner.
3. My air fryer
You can "healthify" just about anything that you'd normally deep fry, by giving it a light coating of oil, and then air frying.
It took me a while to perfect chips though, so I'll share my method for crispy homemade chips, with a soft fluffy center. Steam the potatoes in your pressure cooker for 5 minutes, then lightly coat with oil and finish cooking in the air fryer.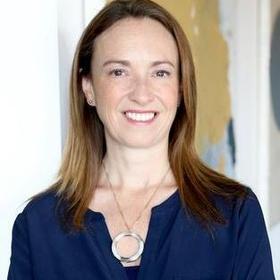 1. Vitamix blender
I love pureed soup and with my Vitamix, I can pour a slow-cooked batch of broth, veggies & spices to have a great low-cal afternoon snack. It's also perfect for my morning smoothies!
2. Instant Pot
It's my favorite new appliance. I can make pressure cook my Italian Bean Soup in 6 minutes or if I want to smell the delicious aroma I can slow cook it in 6 hours. It's also great for clean-up as I can saute and simmer in one pan.
3. Cuisinart Mini-Prep Plus Processor
It's a great appliance for any kitchen! Since it's small it can easily be tucked away in a cabinet. It's also super versatile chopping anything from onions to herbs.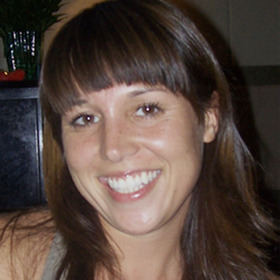 Although everyone likes to eat, we can't say the same about meal prep – it's something many of us don't have the time for.
Thing is, it's never been easier to do meal prep. The same is true for healthy eating. There's literally no more excuse to get that salty, greasy Chinese takeaway, or the tired burger-and-fries combo we've all gotten used to.
So, whether you cook only for yourself or for a family, here are three indispensable kitchen appliances you can use for healthy cooking that won't have you breaking the bank.
1. A Rice Cooker
A rice cooker is a must-have kitchen tool, especially for health enthusiasts with little time, as it takes all the guesswork out of preparing rice and keeping it warm.
It's efficient in electricity usage, and it can do so much more than cook rice – take for instance the perfect bowl of oats for a healthy breakfast. Two thumbs up for a versatile, efficient, and easy-to-use rice cooker.
2. A Blender
I know this is an obvious choice, but there's just no getting around a blender in a top 3 like this. With a blender, you get a nice big pitcher for smoothies and other liquid blends and a bowl that will take care of other healthy food prep for you.
Puree everything from vegetables and fruits to potatoes with this versatile kitchen appliance, there's more than enough reason for me to recommend it.
3. An Air Fryer
This is probably a less obvious choice, but who says you can't have your cake and eat it too? Air fryers have a lot going for them, as they can bring that crispy change to the otherwise rather monotonous food regime of the health connoisseur.
A good air fryer will take care of all your fried food cravings at a fraction of the time, cost, and if you know how to use it right, calories. You can literally set it and forget it and come back to a light, perfectly air-fried guilty pleasure.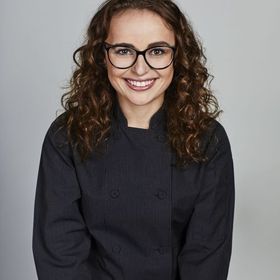 1. Spiralizer
Give your veggies new life and texture by making them into ribbons or spirals. Add spirals to your pasta dishes, salads and soups to pack in fiber and nutrients – without the added energy.
I love using this to spiralized beets to add to my salad or courgette for an extra boost of veg in my spaghetti!
2. Blender
This is a no-brainer for your kitchen – puree soups, blend smoothies– all packed with hidden veggies. Make a silky-smooth vegetable soup silky smooth – without the use of heavy cream by blending it up. Add greens or vegetable to your morning smoothie and make them virtually indistinguishable –giving your breakfast a boost.
3. Air popcorn popper
If you're craving a snack, popcorn is my go-to recommendation. But not just any popcorn, air popped is key for a high volume, fiber-rich snack that is low in calories.
Munch on it plain or with a touch of high-quality olive oil and sea salt, alternatively, sprinkle with coconut oil and cinnamon for a sweet treat that will satisfy your sweet tooth.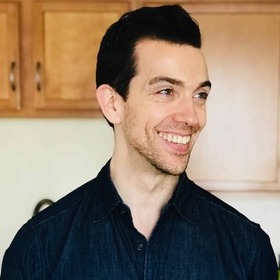 1. A stick/immersion blender
Perfect for homemade mayo (so you can use healthier oils than the icky store-bought kind), sauces, marinades, vinaigrettes, etc. It's much easier to make a healthy pureed soup by blending it right in the pot rather than transferring hot soup to a blender.
Plus they're affordable, easy to clean and take up minimal space. I use mine at least once a week.
2. A powerful blender
A good blender can be used similarly to a stick blender (sauces, marinades, etc.) but is also great for anything with ice or frozen fruit like smoothies, low/no-sugar coffee frappes and lattes, and more. It doesn't have to be expensive, either. You can find powerful blenders for half the price of a Vitamix.
3. Food processor
A food processor can make any kind of veggie rice in a snap by blitzing cauliflower, parsnips, squashes or other veggies until you have grain-sized bits. Use the shredding blade for veggie slaws or a breakfast hash. For healthier treats, a food processor is a must.
Grind nuts and dates together for a pie/tart crust or energy balls. Blend frozen bananas until creamy for a quick, cheap, healthier ice cream. Or grind your favorite raw nuts and seeds into a customized peanut butter alternative.
---
Thank you so much to all the food bloggers that shared with us their favorite kitchen appliances!
If you enjoyed reading this roundup please share it with your friends and followers on social media.
---
Relevant Articles: Breakfast Stations Reviews, Best Smoothie Makers Electric Kettles Reviews.